At Capacity
2017 WEST CHESTER FALL SOFTBALL CLASSIC (10/7/17) Softball · Any Tournament
Sold Out
MonTueWedThuFri
Sat
Sun
9:00am to 5:00pm
10v10 Tournament. Each team receives min of 2 games.
Team Fees

Regular

295.0 per team + 3.5% Processing Fee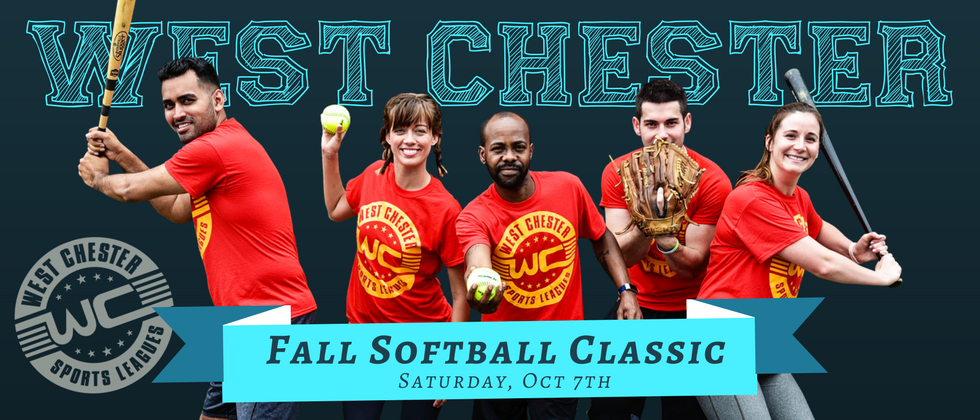 What: 10v10 Coed Softball (6 Men, 4 Women) Tournament
Where: Green Field/Garrett Mill Park/Enterprise DR

Date: Saturday, October 7th
Cost: $295 per team

Each team get a minimum of 2 games.
All teams receive tourney team shirts.
Ump Fees included!
Benefiting the Friends of Greenfield Park.
After-Party at Saloon 151--First Drink Free for all Players!